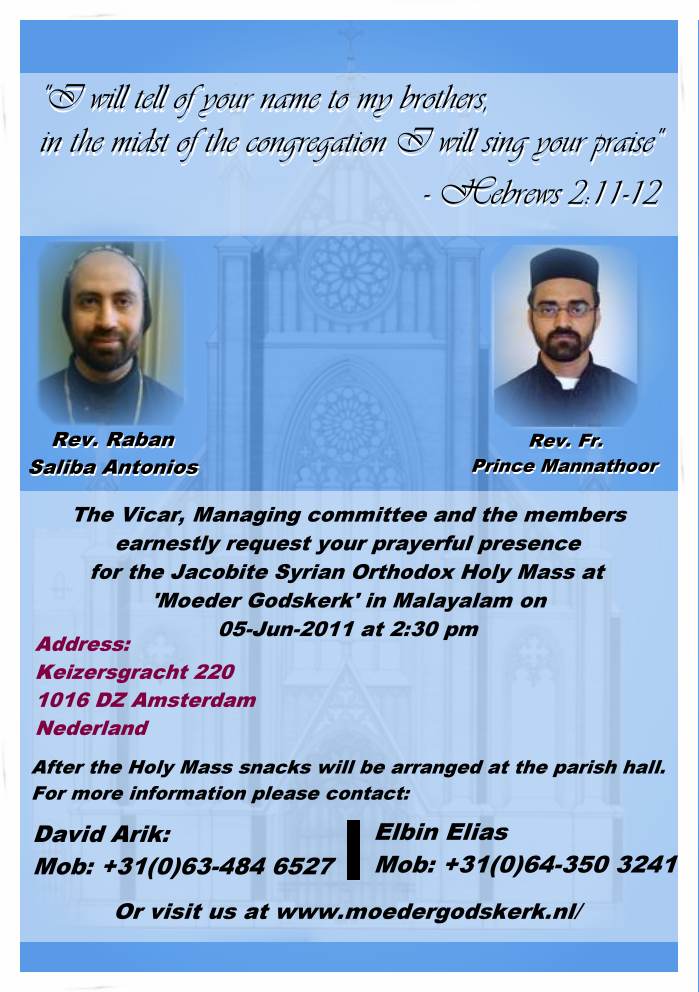 The Vicar, Managing committee and the members earnestly request your prayerful presence for the Jacobite Syrian Orthodox Holy Mass at 'Moeder Godskerk' in Malayalam on 05-Jun-2011 at 2:30 pm. The church celebrators will be Rev. Raban Saliba Antonios and Rev. Fr. Prince Mannathoor.
Address: Keizersgracht 220
1016 DZ Amsterdam
Nederland
After the Holy Mass snacks will be arranged at the parish hall.
For more information please contact:
David Arik: Mob: +31(0)6 34 84 65 27
Elbin Elias Mob:  +31(0)6 43 50 32 41